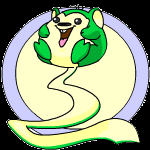 TrixiesLittleHelper's
Page
Boing, Boing, Boing!!!
HA, HA, HA, HA!!!
I am the fun-loving baby of the bunch!!

(My petpet!!)
Mommy adopted me not too long after she first started neopets. I have been a bundle of joy every since (I know this because I am the cutest and prettiest of all my brothers and sisters, why else would she adopt me, huh?!)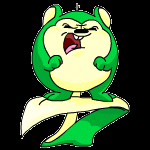 (A plushie of me!!)
When mommy found me, I had no abilities and I was dying of hunger. Never put your pet up for adoption if you don't want it to suffer!! Now I have a real family who cares for me. Mommy want to adopt some more neopets, but she's already reached her limit. Why don't you try and adopt one?

(My favorite toy!! I sure do like green!!)